If you're obsessed with the sport of tennis, go beyond just hitting the ball in your backyard. Get a scholarship and play at a college that caters to your interests. Tennis is one of the most popular sports in high schools, colleges, and universities around the country. It requires strength, agility, and endurance while providing you with a great cardiovascular workout in the process. 
If you are someone who enjoys playing tennis during your free time, you might be considering joining a college that also has an impressive tennis team and great facilities to train in. If you're serious about playing at the college level and want to continue to improve your skills, there are various colleges around the US that offer a range of different courses in the sport, as well as offering coaching for their students. Check out some of the best colleges for tennis students. These colleges offer excellent facilities as well as a top-notch coaching staff to help you reach your potential as a player.
If you're looking for a college that has a great tennis program, you're in luck. We've compiled a list of the best colleges for tennis, so you can find the perfect school for you.
We looked at a variety of factors when compiling our list, including the quality of the tennis program, the facilities, and the level of competition. We also considered the cost of attendance and scholarship opportunities.
So whether you're a beginner or an experienced player, there's sure to be a college on our list that's right for you.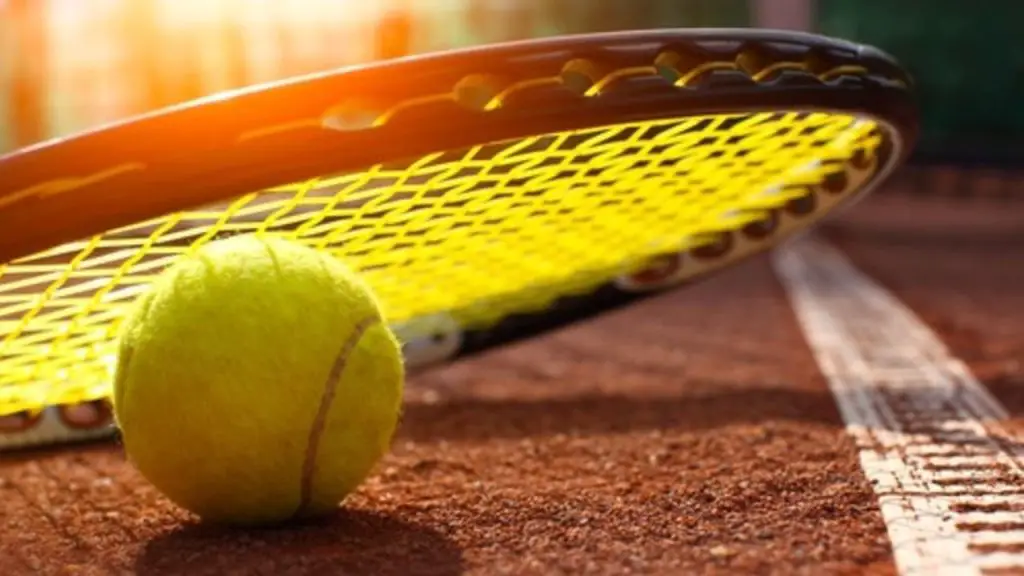 Why College Tennis Is the Best Way to Improve Your Game
You may be wondering why college tennis is such a great way to improve your game. Here are three reasons:
College tennis provides you with structure. You'll have regular practice times and matches, which will help you improve your consistency and stamina.
College tennis gives you opportunities to travel and compete against teams from all over the country. This will help you better understand the sport and prepare you for a career in coaching or playing professionally.
Playing tennis in college can help you understand the sport from a different perspective. You'll learn about different styles of play and how to deal with different types of opponents. This can prepare you for a career in coaching or playing professionally.
What are the requirements for playing tennis at college?
Most colleges with a tennis program will have athletic admission standards for prospective student-athletes. The same is true for tennis players.
Typically, you'll need to have a high school grade point average of at least 3.0, as well as strong SAT or ACT scores.
In addition, you'll need to have a strong tennis resume and a winning record.
You can find many colleges with a tennis team by searching online or contacting the coach at your preferred school. Many coaches will send out brochures and information about their tennis programs to prospective student-athletes. The best way to find the right college for you is to create a list of your top five choices, along with the type of degree offered at each school.
What to look for in a college with a great tennis program?
Excellent coaching staff: Look at the coaching staff at the college you're interested in and see if they have a history of producing successful tennis players. You want to go to a college with great coaches who can help you improve your game and reach your full potential. Ideally, you'll want to find a college with coaches who have played the game at a high level.
Strong tennis program history: Find out what the tennis program has accomplished in recent years to get a sense of the overall quality of the program. You can also look at the number of tennis players who receive scholarships at the college.
Top-notch facilities: Go online and check out the tennis facilities at the colleges on your shortlist. Ideally, you'll want to find a college with modern tennis courts and some sort of indoor facility in case of inclement weather.
The 8 Best Colleges for Tennis
Tennis programs worth your time and money
These colleges offer excellent tennis programs and have produced many professional tennis players over the years. You may have to work a little harder to get a tennis scholarship at one of these schools, but it's well worth it in the long run.
You'll be able to improve your game while receiving a top-notch education.
These colleges also have a low student-to-teacher ratio, which means you'll receive plenty of one-on-one attention.
You'll learn valuable skills and techniques that can help you throughout your tennis career and beyond.
5 Great Schools with Varsity Tennis Programs
Colleges with Women's Tennis programs
Colleges with Men's Tennis programs
How to Make the Most of Your College Tennis Experience
If you want to be a part of a successful college tennis team, then you need to make the most of your college tennis experience. Here are three tips to help you do just that:
Every successful college tennis team has great recruits. So make sure you attend national tennis tournaments and showcase your skills in front of college coaches.
The recruiting process can be tedious and complicated for coaches because there are so many rules. Make their job easier by creating a recruiting video that highlights your best performances.
Do your research and find the schools that offer the best tennis programs. Then contact the coaches and see if they're interested in you.
Conclusion
If you're looking for the best colleges for tennis, look no further. These schools will give you everything you need to succeed on and off the court.
So what are you waiting for? Start your college search today and see which of these schools is the perfect fit for you.
Additional Contents