Choosing the right university for computer science education is crucial in today's digital era. With computer science permeating various industries, selecting an institution with a strong foundation in this field is vital for a successful career. 
This article aims to highlight the best computer science universities, considering factors such as academic reputation, faculty expertise, research opportunities, industry connections, and alumni success.
By examining these criteria, prospective students can make informed decisions and gain a competitive edge in the dynamic world of computer science.
Making a well-informed choice based on these criteria will lay the foundation for a successful career in the ever-evolving field of computer science.
Criteria for Evaluation
Academic reputation: The academic reputation of a computer science university, as reflected by rankings and recognition from reputable sources, indicates the quality of education and research output, establishing its standing within the academic community.
Faculty expertise: Experienced faculty members with industry expertise and research contributions bring real-world knowledge to the classroom, ensuring a comprehensive and up-to-date computer science education.
Research opportunities: Universities that offer robust research programs, state-of-the-art facilities, and collaborations with industry partners provide students with valuable hands-on experience and opportunities to contribute to advancements in the field.
Industry connections: Strong industry connections, partnerships, internships, and cooperative programs foster real-world exposure, networking opportunities, and career development services for students, facilitating a smooth transition into the professional world.
Alumni Success: Notable alumni achievements in the computer science field demonstrate the university's ability to produce successful professionals, while alumni networks and connections offer valuable mentorship and career opportunities for current students and recent graduates.
Top Computer Science Universities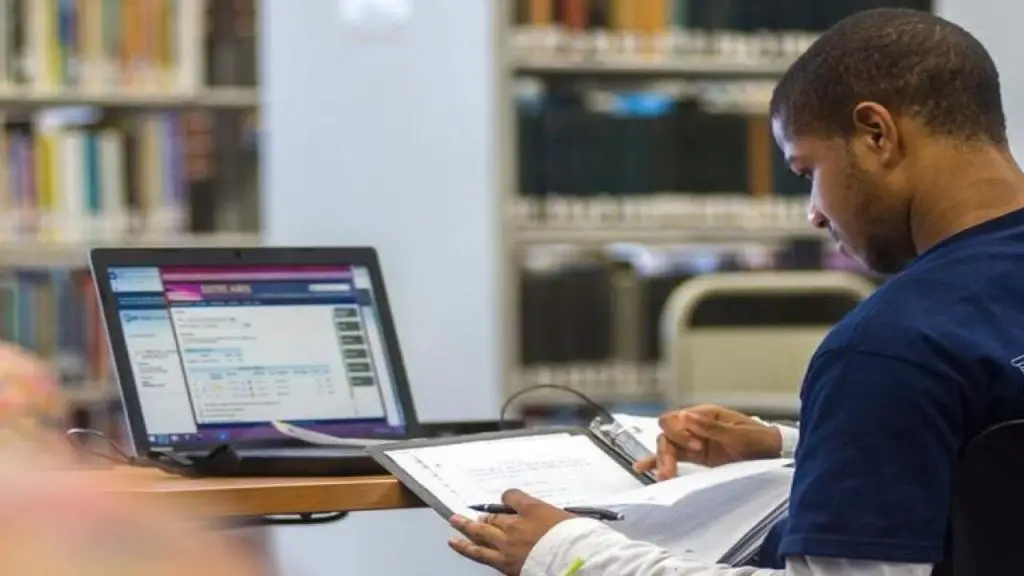 1. Massachusetts Institute of Technology (MIT)
Massachusetts Institute of Technology (MIT), located in Cambridge, Massachusetts, is renowned worldwide for its excellence in computer science education. Established in 1861, MIT has a rich history of innovation and technological advancements. 
The campus culture at MIT fosters a collaborative and interdisciplinary environment, encouraging students to explore various fields of study. MIT's computer science department boasts exceptional faculty members, including Turing Award winners and pioneers in the field. 
Students benefit from the institution's unique infrastructure, including access to cutting-edge research facilities and state-of-the-art laboratories, enabling them to engage in groundbreaking research projects. 
The university's strong industry connections, particularly in the vibrant tech hub of the Greater Boston area, provide numerous internship and job placement opportunities.
Additionally, MIT's focus on entrepreneurship encourages students to turn their ideas into successful startups through programs like the MIT Sandbox Innovation Fund.
2. Stanford University
Situated in the heart of Silicon Valley in California, Stanford University has become synonymous with technological innovation and computer science excellence. Founded in 1885, the university offers a thriving academic environment with a diverse student body and a strong commitment to interdisciplinary collaboration.
Stanford's computer science department is home to world-class faculty members who are pioneers in areas such as artificial intelligence, machine learning, and human-computer interaction.
The university's unique benefits include its proximity to industry giants and startups, providing students with unparalleled networking and internship opportunities. 
Stanford's robust research programs and initiatives, such as the Stanford Artificial Intelligence Laboratory (SAIL) and the Stanford Computer Graphics Laboratory, offer students the chance to work on cutting-edge projects and contribute to groundbreaking discoveries. 
The university's extensive resources, including advanced computing facilities and innovation centers, foster an environment of exploration and innovation.
3. Carnegie Mellon University
Carnegie Mellon University, located in Pittsburgh, Pennsylvania, has established itself as a leading institution for computer science education. Founded in 1900, the university has a strong tradition of innovation and practical problem-solving.
Carnegie Mellon's computer science department is known for its distinguished faculty members who are experts in various subfields of computer science. The university's unique benefits include its emphasis on practical experience through project-based learning and co-op programs. 
Students have the opportunity to work on real-world software development projects through Carnegie Mellon's renowned Software Engineering Institute (SEI). The university's strong ties with industry leaders and research collaborations provide students with access to internships, research fellowships, and job placement assistance. 
Additionally, Carnegie Mellon's cutting-edge research centers and laboratories, such as the Robotics Institute and the Language Technologies Institute, provide state-of-the-art infrastructure for students to engage in impactful research.
4. University of California, Berkeley (UC Berkeley)
Situated in Berkeley, California, the University of California, Berkeley (UC Berkeley) is a prominent institution renowned for its strong computer science program. Established in 1868, the university is known for its academic rigor and commitment to public service.
UC Berkeley's computer science department features esteemed faculty members, many of whom are recipients of prestigious awards and grants.
The university's unique benefits include its proximity to the vibrant tech ecosystem of the San Francisco Bay Area, offering students ample networking and internship opportunities. 
UC Berkeley's research centers, such as the Berkeley Artificial Intelligence Research (BAIR) Lab and the RISELab, provide students with cutting-edge facilities and the chance to contribute to impactful research projects. 
The university's commitment to diversity and inclusion is reflected in its supportive campus culture, fostering a collaborative and inclusive learning environment.
5. University of Oxford
Founded in 1096, the University of Oxford in England is one of the oldest and most esteemed universities in the world. The university's computer science program combines its rich history with modern innovation.
Oxford's computer science department boasts renowned faculty members who are at the forefront of research in areas such as artificial intelligence, cybersecurity, and computational biology. 
The university's unique benefits include its collegiate system, which fosters a close-knit community and encourages interdisciplinary collaboration.
Oxford's strong ties with industry partners, including collaborations with renowned research institutions and companies, provide students with valuable industry exposure and internship opportunities. 
The university's well-equipped laboratories and research centers offer state-of-the-art infrastructure to support cutting-edge research projects. Additionally, Oxford's vast library resources, including the Bodleian Libraries, provide students with access to a wealth of knowledge and research materials.
Career Opportunities in Computer Science
Computer science education offers diverse career paths, including software development for creating applications and websites, systems engineering for managing complex computer systems, and data science and analytics for extracting insights from large datasets.
Software Development and Engineering: Application development involves designing and coding software solutions, web development focuses on building interactive websites, and systems engineering entails managing networks and infrastructure.
Data Science and Analytics: Data analysis involves extracting valuable insights from data, machine learning, and AI focus on developing intelligent systems, and data engineering involves designing and managing data pipelines and infrastructure.
Cybersecurity and Information Technology: Cybersecurity analysts protect systems and respond to security incidents, network administrators manage and secure computer networks and IT project managers oversee technology projects.
Research and Academia: Research scientists contribute to advancements in computer science through innovative research, while academia offers opportunities to teach and mentor future computer scientists.
Conclusion
In conclusion, pursuing a computer science education at a top university opens up a world of opportunities. The featured universities, known for their academic excellence, renowned faculty, and unique benefits, provide a solid foundation for a successful career in computer science. 
With diverse career paths ranging from software development to data science, cybersecurity, and research, graduates are well-equipped to make an impact in industries driving technological advancements.
By embracing the ever-evolving field of computer science and leveraging their skills and knowledge, individuals can embark on a fulfilling journey shaping the future of technology and innovation.
Additional Posts: