Introduction: The State of Trucking
Truck driving remains to this day one of the highest paying transportation jobs. This is natural, considering how a truck driver has very long hours of travel, has to work under strict road regulations and transfers very valuable cargo, under very tight schedules. The state of trucking today is rather peculiar today. According to Driver Solutions, trucking is one of the nation's largest work-forces, with more than 3.5 million drivers currently employed, and the most popular job in 29 states. However, there is still an enormous shortage of truck drivers. In 2014, the trucking industry missed nearly 40.000 drivers with the number having more than doubled since then. Moreover, the average truck driver is 49 years old, with many of them beginning to retire.The pay to work rate in the trucking business today is not comparable to its former glory, back in the late '70s. However, there is still a great deal of opportunity in the field of truck driving and this  line of work is still quite lucrative if one becomes specialized in the right, highest paying slices of the industry. In addition, the shortage of drivers practically guarantees you will be able to secure a job easily.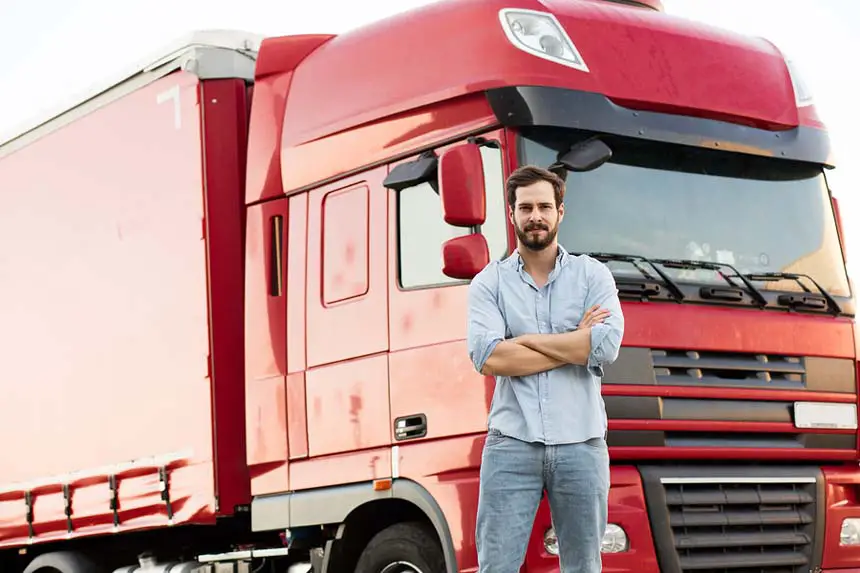 Ice Road Trucking
A tough and risky job, ice road trucking is not suited for everyone. But it is well-suited for those willing to earn the equivalent of a year's pay in a few months. The extra financial benefits of this type of trucking are earned. A driver has to deal with severe weather, with the temperature often dropping below -40 degrees Celsius, thin ice, storms and truck failure without easy truck stops and road-side repairs. If you go this route, you will only work a part of the year: But you are definitely going to work hard during that period. Recommended for those who have a healthy amount of bravery and a risk-taking disposition.
Liquid Hauling
Another high income trucking job, liquid hauling allows you to make a fortune by the end of the year. Hazardous materials like gas and chemicals are dangerous to drive and haul around. Depending on who you work for and the type of liquid you are carrying, your pay rate will fluctuate. A CDL endorsement will be quite useful – if not a necessity – in this type of trucking. If you go for liquid hauling, you can safely expect your salary to be on the higher tiers of the trucking industry.
Over-sized Loads Hauling
Whether it involves hauling heavy duty equipment, watercraft or mobile homes, over-sized load truck driving, this specialized type of trucking is going to pay a lot more than regular trucking. Unless you work for a company that is exclusive to oversize trucking jobs, you cannot really expect to do this type of work constantly though. Moreover, there is an exception to the thirty minute break for drivers hauling oversized hauls, as the FMCSA has determined it is dangerous for loads these big to sit on the curbs of roadways. This is a position with a high skill component, as keeping the load balanced while navigating traffic can be quite difficult. Its decent pay is well-earned.
Car Hauling
The car hauling slice of the trucking industry is exactly what it sounds like. A specialized truck driver transfers automobiles from point A to point B. Essentially, instead of your ordinary cargo you will be required to transfer cars. As of August 2017, Indeed.com placed the average car haulers salary on a range of $53.000 per year for a driver all the way to $185.000 a year for Owner Operator drivers. Most companies prefer drivers with at least two years of prior work experience before assigning them car hauling duties. However, there are some who are offer training to new drivers.
Location matters – Highest paying States
An important variable you have to consider when looking to maximize your pay as a truck driver is location. Not all Stares are equal when it comes to the amount of available trucking jobs and pay rates. According to Zippia.com, the three states which offer the highest opportunities for truck drivers are the following:
North Dakota: The crème de la crème for truck drivers. Highest average annual, entry and experienced salary compared to all other states.
Wyoming: The pay is higher mainly due to the numerous specialty trucking positions available. Average entry level salary is roughly $33.500 and average experienced salary is $70.000.
Kentucky: Even though the average pay is lower than both North Dakota and Wyoming, there's still a large amount of regional, dedicated trucking jobs available for you to start your career. Annual average salary of all truckers is about $40.500.
High Paying Trucking Companies
As there are no specific educational and academic requirements to qualify for trucking jobs, other than having a Commercial Drivers' License (CDL) increasing your earnings depends mainly on experience and the company you work for. To build up your work experience you might end up having to work for less than ideal employers at first, slowly transiting to bigger companies.According to the site check.in, the following are the three most elite companies for truck drivers, based on offered benefits, employee satisfaction levels, corporate culture and reputation of the enterprise:
Acme: A leader in transportation since 1960, the Acme Trucks Line promises an outstanding record of safe and on-time deliveries. The Company has an outstanding reputation for integrity and financial stability.
Wal-Mart Trucking: Some of the highest paying truck driving jobs on the market are available through Wall-Mart trucking. With roughly 6.000 trucks delivering products to thousands of locations across the country, this side of the Wal-mart titan can be extremely profitable for aspiring truck drivers.
CRST Trucking: A family-owned company since 1955, CRST believes in giving their drivers training of the highest caliber along with their newest equipment and latest technology to get them well on their way for professional success. A sound choice if you are interested in making good money as a truck driver. The guaranteed home time is also a nice perk.