For many people food is a huge part of their lives. We don't mean this sarcastically but literally and  accurately speaking food and the making of it is their passion. Individuals strive to make their culinary dream of running their own restaurants, bakeries, or of writing menus and preparing Gordon Ramsey level type food come true.
At some point individuals come to a time in which they have to make a choice to attend traditional colleges (of all ages) and to settle on a degree that is not entirely boring but can still give you the certifications you need, sometimes that can be too much to swallow.
Just the same for those who have decided to attend culinary school, choosing a school that fits your passions and desires but is also reputable can be daunting and overwhelming.
The top 8 culinary schools on this list are considered to be the most respected, pristine and beneficial schools in the world. Many of these schools are different in the way they teach, scout students and the requirements needed but differences aside, every school on this list ventures to train and secure the future of culinary arts.
1. Institute of Culinary Arts (ICE)
New York, New York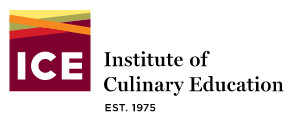 The Institute of Culinary Arts is the biggest culinary school in New York. It was founded 1975 by Peter Krump, an educator and entrepreneur with a great love of food, he started teaching five students the basic techniques of cooking in his cramped New York apartment kitchen.
The school then got recognition and become very reputable as the numbers grew and lessons moved buildings. The institute is often considered of the best culinary schools in the world and has been a school that many world renowned chefs and restaurant owners have attended. For example, Gail Simmons – a Top Chef judge, Chef Mario Batali – named 'Man of the Year' in the chef category and Danny Meyer – an award winning NYC restaurateur and voted 'NYC's Most Popular Restaurant'. These alumni and many more have moved on to use the skills they learnt at ICE and created their own branches showing the level of expertise they have attained from this culinary school.
ICE offers diplomas in areas such as Pastry and Baking, Culinary Arts, Culinary Management and Hospitality Management. Most programs last between 6 and 13 months.
2. The Culinary Institute of America
St. Helena, California


The schools primary campus is located in Hyde Park, New York. The college offers associate and bachelor's degrees and has the largest staff of American Culinary Federation Chefs.
The college operates student-run restaurants for their four U.S campuses. The school colours are a constant reference to the school's mission to sustain the environment and to strive for excellence.The school was founded in 1964 in New Haven Connecticut as a vocational institute for returning veterans of World War 2.
As practical trials this culinary school includes an 18-week externship in the schools top-rated restaurant at the end of a student's sophomore year.
3. Le Cordon Bleu
Chicago, IL (U.S. Headquarters)


Le Cordon Bleu (LCB) is another world renowned culinary school dedicated to providing the highest culinary and hospitality instruction through world class programmes.
Over the last century LCB has seen a dramatic change as they have evolved from a Parisian cooking school to an international network of culinary arts and hospitality institutes. LCB has also seen numerous famous graduates such as Dine Lucas, Nathalie Dupree, Julia Child and many more.
Together with teaching culinary classes Le Cordon Bleu also offers classes on Gastronomy and Nutrition, Wines and spirits and tourism. LCB provides bachelors degrees and associate's degree programs in these areas also.
4. New England Culinary Institute
Montpelier, Vermont


New England Culinary Institute (NECI) has been widely recognised for – over 30 years – their unique apprenticeship model that has been a renowned success for the institute and individuals that attend.
Similarly, NECI has a top alumni list that includes names like Heather Terhune and Alton Brown. The New England Culinary Institute is a top choice for aspiring culinary professionals.
The institute offers a very wide selection of certificates and degree options, including Food and Beverage Business Management, Online Programs, a very popular NECI internship and the ever popular Associate degree of Occupational Studies in Culinary Arts, a 3 year program which includes a six-month restaurant internship.
5. International Culinary Centre
New York City, Silicon Valley and California


The International Culinary Centre (ICC) was first founded in 1984 and named The French Culinary Institute. It is one of the most award winning schools for a professional fast track culinary or wine education. ICC has campuses in Silicon Valley, New York and California.
As an illustrious college ICC has trained more than 1500 alumni from over 80 countries over the past three decades, including culinary legends Bobby Flay, David Chang, Dan Barber and Christian Tosi.
ICC offers many classes such as Pastry Arts, Culinary Arts, Cake design, Italian Cuisine but they also cater to the many levels where people are experienced. For example, they offer teen camps, one day courses, multi-day amateur courses while still offering bachelor's and associate degrees that last 3-4 years. ICC is able to teach a vast age group from amateurs to professionals which is an aspect that is very appealing to ICC and prospective students.
6. Kendall College of Culinary Arts
Chicago, Illinois


Kendall College of Culinary Arts was established in 1934 during the height of the great Depression by the merger of two seminaries in Chicago. In 1950 the name became Kendall College. During the first decade, Kendall offered a strong junior college curriculum with programs organised on a work-study basis. In 1985, the School of Culinary Arts was then launched with an Associate Degree.
Kendall's started a Bachelor of Arts in Hotel and restaurant management in 1987 and became one of Kendall's most reputable programs. Kendall then when on to expand the program and introduced the art of hospitality and the science of management.
Students have the potion of pursuing an Associate of Applied Science in Culinary Arts, which includes general education and can be obtained over six academic quarters. They also have the option of the Bachelor of Arts in Culinary Arts which is a traditional four year academic plan.
Highly regarded alumni include Jose Garces (owner of multiple Graces Group restaurants), Mindy Segal (winner of the 2012 James Beard Award for Outstanding Pastry) and Michael White (executive chef and co-owner of the Altamarea Group).
The admissions process into Kendall is easier than most.
7. L'Academie de Cuisine
Gaithersburg, Maryland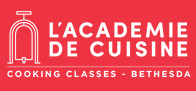 L'Academia de Cuisine has been listed as having one of the top pastry programs for the past decade. It is located just outside Washington D.c and offers students the chance to join the Culinary Arts or Pastry Arts.
The programme that this academy offers is very different compared to other culinary schools as they revolve around three phases of study: classroom lecture, hands-on kitchen training, and a paid externship at a local fine-dining restaurant.
As all reputable culinary schools L'Academie de Cuisine has many noticeable alumni that include Angela Pinkerton and Carla Hall.
Benefits for prospective students is that they are able to connect with the Academy's admissions teams, which is made up entirely of graduates who can offer the students raw information and knowledge about the programs and the general student life.
8. Auguste Escoffier School of Culinary Arts
Austin, Texas and Boulder, Colorado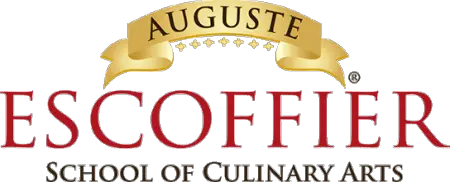 Auguste Escoffier was a french chef, restaurateur and culinary writer who made French cooking popular and modernised the traditional cooking methods. Auguste was apprenticed in a kitchen at the age of 13 and became known as the King of Chefs. He invented 5000 recipes and published textbooks and developed approaches to kitchen management.
This school was named after Auguste and was founded in 1981 in Austin, Texas along with a second campus in Boulder, Colorado,  with facilities that include state of the art modern kitchens, an in-depth curriculum focuses on skills, techniques and recipes that are developed by Escoffier. The class sizes are small to give students more attention and a better focus on different topics and the opportunity to receive the individual attention needed to make a student succeed.
All of the schools listed have been listed as a top culinary institute in many honouring articles. Every culinary school has the same mission that is to protect and train the future of culinary arts all around the world.