The most in-demand jobs change every few years or so. It's important to keep a close eye on social and technological developments since they contribute greatly the opening of new job fields and required skill sets. As of 2018, jobs with the largest vacant positions are in the health service industry, service positions in every field, and computer science careers. Just keep in mind that not all jobs require formal education, but having a degree can be a great foundation for beginning your career in a certain field.
The top seven prospective jobs that have a huge number of openings can be seen below. The average salary and vacant job positions mentioned in this article are based off numbers in the United States.
This list begins with personal care aide. The increasing aging population means hundreds of thousands of personal aides are needed to help care for patients and assist with their daily tasks such as bathing, personal grooming, and visits to the bathroom. Personal aides must also be adept at taking care of light housekeeping tasks like preparing food, washing dishes, and washing and changing sheets. Although no formal education is required, training as a patient care technician can be helpful in securing a position. People must also be compassionate, dependable, and extremely patient when working as a personal aide.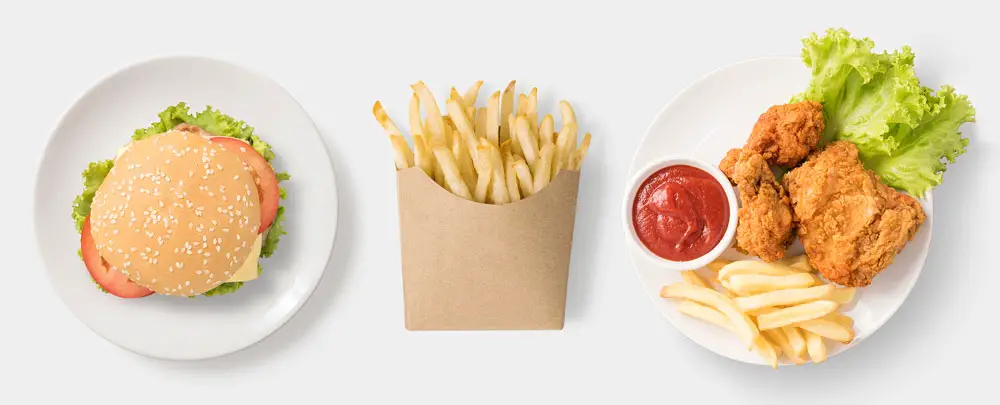 The busy schedules of every worker make them opt for the most convenient alternatives for seeking food and drink. Take-out and fast-service restaurant have been flourishing in the past several decades, and the trend appears not to have reached its peak. The ongoing demand for workers to welcome customers, accept orders, deliver beverages, prepare and heat food items, and process payments are will last for a long time. One of the most contributing factors to the continuous demand of fast-food workers is the high employee turnover rate – the job is seen as a temporary opportunity to make ends meet, but working in the industry for more than 5 years is very rare. Although technology has filled the position for many workers in the fast-food industry, preparing food and services as well as accepting payments are still being handled by human workers. To work in a fast-food restaurant, you'll need above average communication skills and know how to deal with customers.
For the past several decades, the demand for high-quality nurses has yet to be filled. This is what's causing countries like the United States and Canada to look for nurse options overseas. The job description of registered nurses includes evaluating symptoms, running diagnostic tests, giving medicine and administering treatments, and teaching patients how to handle their prescribed medications and treat illnesses on their own. Nurses usually work in hospitals, doctors' offices, and specialized clinics, and they are all in dire need of nurses. You become a registered nurse, you need to be licensed, meaning that you need formal education and a degree from an accredited nursing program.
Similar to personal care aides, home health aides help with their patients' daily living tasks and general homecare responsibilities. The main difference between the two professions is that home health aides are also qualified to provide basic health examinations like checking vital signs, giving medication, or helping with exercises under the supervision of a registered nurse. Receiving training as a patient care technician is a great way to begin your career as a home health aide. To begin work, you need to have worked for a certified hospice agency and have passed a standardized examination to receive certification.
As you might have already guessed, the increasing need for new applications for use on mobile devices has made this career a prospective one and in high demand. Professional software developers need to create, test, and maintain software that is constantly used by their customers. The software you are asked to help develop could be anything, ranging from Smartphone games to complex accounting and taxation programs. Developers need great analytical and problem-solving skills, as well as an abundance of creativity, to succeed in the profession. Having a degree in computer science can be a great foundation for beginning your career as a software developer, but if you have already programmed a application and garnered a small fan base, you might be sought out by large companies for your skills in both programming and marketing.
There is not one organization that doesn't like to maintain cleanliness. Stores, schools, hospitals, libraries, and other public and private organizations and buildings need to be in good and clean condition to attract more customers. Although some companies have their own dedicated department for cleaning and maintenance, others don't see the need of spending money on equipment and supplies to keep the business in tip-top shape. This is what has made and will continue to make the cleaning service industry flourish for many years to come. Cleaning service involves washing windows, mopping floors, cleaning restrooms, sweeping sidewalks, vacuuming carpets, and a whole lot more. You might be asked to handle minor repairs such fixing heating and plumbing, but it depends on the contract and your own expertise. People who operate on their own and establish working contracts with businesses will find many working opportunities.
Several businesses are in need of general managers to help create policies and oversee day-to-day operations. These executives are accountable for developing short- and long-term business strategies, creating and authorizing budgets and expenses, and drawing up staff schedules. GMs require strong leadership skills and the ability to identify opportunities that others might not foresee. Although experience is the most important factor in selecting a GM, having advanced degrees such as an MBA can be helpful and make your application stand out.